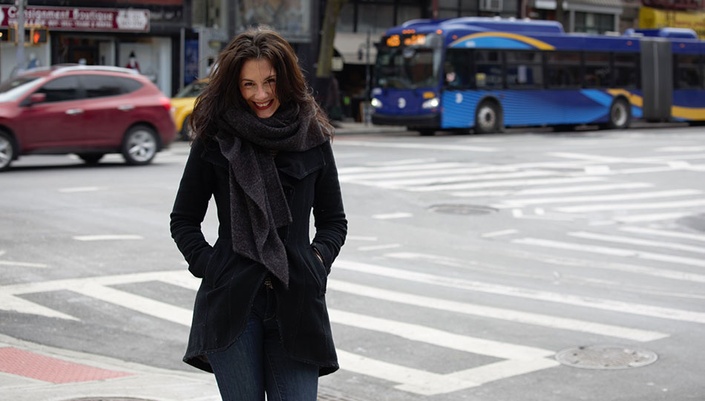 Character-Based Story Structure for Episodics
Learn TV structure like a pro, create compelling & powerful plots, and craft a "story engine" that comes straight from the heart of your story
Enroll Now
If you've landed here, it means it's time to dive into one of the richest worlds available to you as a storyteller—episodic storytelling.
When you create a series, you have the opportunity to go deeper into character than in any other forms. To build worlds. To tackle stories that take place on a big canvas, and to grapple with big questions.
For creators, serialized storytelling is one of the most exciting forms out there. And while great serialized storytelling shares the same basic principles as all other forms of story, it also presents some unique challenges. Because (unlike a movie or a play), the aim of episodic storytelling isn't to resolve the character's journey at the end of two hours—it's to keep it going. To do that successfully, you have to craft your characters (and their relationships and conflicts) in specific and unique ways.
This course takes my industry-tested Character Based Story Structure methodology and adjusts it specifically to meet the demands of serialized formats, giving you a foolproof set of tools to ensure that your series has a powerful "engine" that's authentic to your vision and comes straight from the heart of your story.
First, we take a deep dive into TV structure, covering the demands of all its current variations, including network, basic cable, premium cable and streaming formats; act structure for hourlongs, half-hour multi-camera shows and half-hour single-camera shows; how to identify and define the tone and voice of your show; and how to figure out where your idea fits in the current landscape. This information isn't easy to come by if you don't already work in the industry or study with a working TV writer—the "rules" change every season, and most books out there aren't up-to-date.
Next, I walk you through the techniques and core concepts of Character-Based Story Structure and the one tweak to my core methodology that makes it incredibly powerful for serialized storytelling. You'll learn how to craft and design characters that feel like real human beings—and whose inner structure provides a powerful, reliable engine for hours and hours of story.
Then we look at how to build the most crucial foundation for episodic story, the base that supports and gives rise to everything that follows—your network of character relationships and conflicts. I'll give you my keys to designing "Character Ecosystems" with skill, specificity, and clarity, creating a cohesive world that gives rise to compelling and exciting story.
Here's what you'll get:
A comprehensive breakdown of my groundbreaking Character Based Story Structure methodology--one that I've used to coach showrunners, staffed TV writers, Sundance-supported filmmakers, graduate students at Juilliard and NYU, and award-winning Off-Broadway playwrights. And in this course, you'll get the one tweak you won't find anywhere else—a variation that transforms this methodology into a foolproof technique for creating powerful and deep "story engines" that enable you to craft a killer pilot and hours of compelling story.
A massive download on current formats, requirements, and structures for TV storytelling, including the unique structural and stylistic demands of hourlong vs half-hour formats, a breakdown of all the different outlets (network, basic cable, premium cable and streaming) and the tonal, stylistic, and structural requirements of each; act structure for TV storytelling (it's different from any other medium); how to determine where your idea's tone and voice fits within the current landscape, and how to write to the demands of that space.
A deep dive into my Character Ecosystems methodology, teaching you how to build a network of conflicts and relationships into your core ensemble that will provide not just one, but multiple powerful and compelling story engines for your series.
Worksheets and homework that enable you to fully integrate the concepts in the modules into your own creative practice, learn how they apply to your unique idea, and build out the foundation, structure, and story engine of your series.
Serialized storytelling is one of the most exciting mediums out there today. Whether you're a working TV writer, an experienced writer in a different medium looking to branch out into TV or webseries, or a brand-new writer with a fantastic idea for a webseries or TV show, this course will teach you how to craft the core of your story and build it out into episodic story structure in a way that's powerful, compelling, and an engine for incredible story.
"Jessica is the Michael Jordan of story. She takes you on a journey deep into your characters, and shows you how to weave that journey into the DNA of the story you're trying to tell. Her process doesn't feel like work. She's fun, she's funny, she's brilliant. Your script will thank you for her."
— Barry O'Brien, Executive Producer: CSI:MIAMI, THE FOLLOWING, TOUCH, CASTLE, co-creator of HANNAH MONTANA
YOUR INSTRUCTOR
I'm Jessica Blank, and I'm a writer, director, actor, speaker, and coach on a mission to impact our world through the transformative power of story.
My work as a playwright, screenwriter, director, filmmaker, actor, author, documentarian, and TV writer has taken me from studio lots in Los Angeles to military hospitals in San Antonio; the mountains of Appalachia to refugee neighborhoods in Amman; Off-Broadway rehearsal rooms to policymakers' marble offices. I've worked with TV producers, NGO founders, movie stars, thought leaders and filmmakers; in the New York theater, in Hollywood, and in universities across the country. My work as a storyteller has impacted policy, moved high-level decision makers, even saved lives—and I figured out how to do it from scratch, through trial and error (which means I can teach it to you!)
Every day, I see in my own work and that of my clients story's power to transform—to move us, change us, and make us see our world in new ways. My life is devoted to understanding and working with this power, across mediums, to expand our capacity for empathy, to move people, and to evolve our understanding of each other and our world.
"Tapping into Jessica's brain is bracing and rewarding. She's one of those dazzling, all-pistons-firing creative types, spanning directing, acting, and writing for page, stage and screen. Her teaching reflects not just her passion and empathy, but also her ability to extract the work's purest essence."
-David Handelman, TV writer/producer
(NASHVILLE, HBO's THE NEWSROOM, THE WEST WING, STUDIO 60 ON THE SUNSET STRIP)
"I am not exaggerating when I say that working with Jessica changed my life. She transformed my approach to writing and as a result, the writing itself . . . She is the best kind of teacher because she helps you figure out for yourself what you want to achieve and how to get there - rather than dictating the what or how as so many teachers do."
— Sara Alize Cross, filmmaker
(2017 fellow, HBO Access Writing Fellowship; finalist, PAGE International Screenwriting Awards; recipient, Jack Oakie Comedy Fellowship and Jeffery Jones Scholarship for Screenwriting)
"I have found Jessica to be a galvanizing force in my creative life, from career consulting to script sorcery. She is a badass who knows when to lead and when to listen, a magician and a midwife. When you're ready to shift from creative to creator, call Jessica."
-Erik Liberman, actor, playwright, screenwriter
(WAR PAINT on Broadway; LOVEMUSIK on Broadway; HBO's VINYL, SHOWTIME's THE KNICK)
FREQUENTLY ASKED QUESTIONS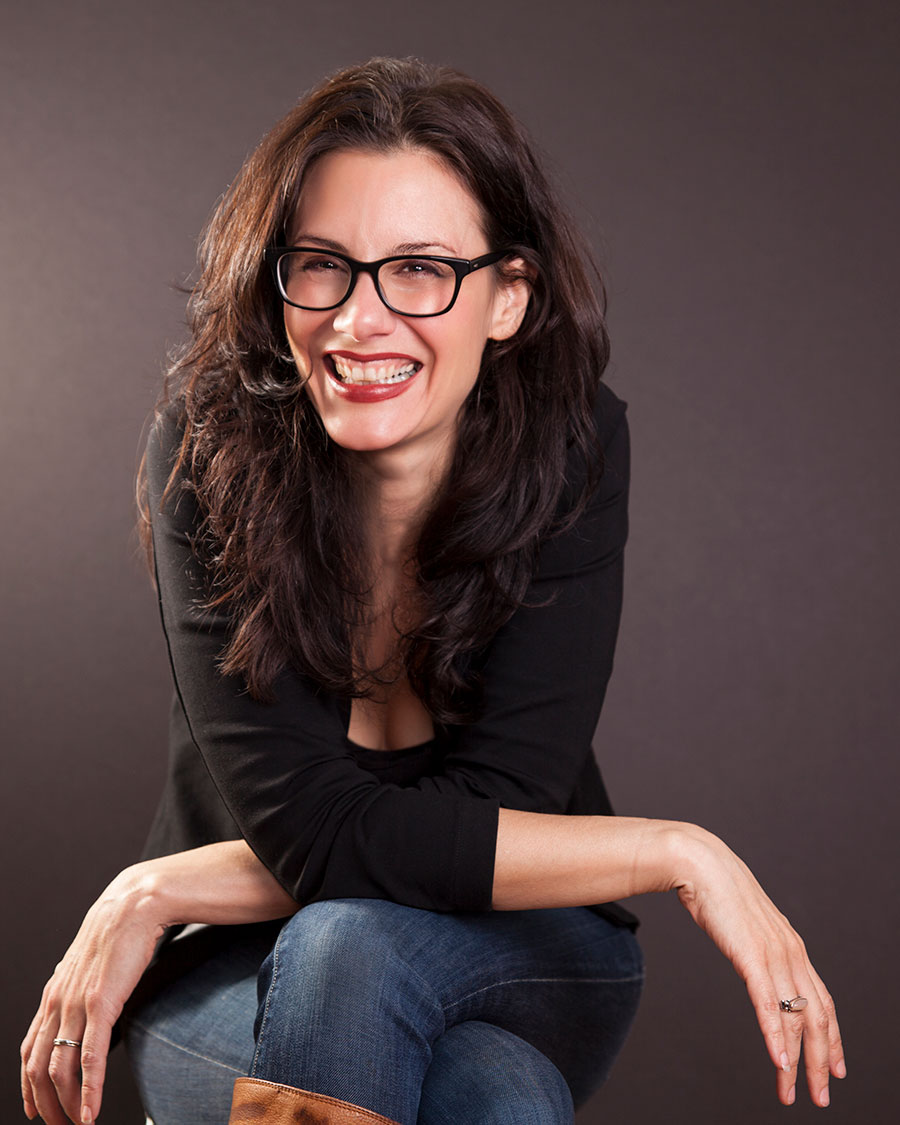 I know I want to create episodic work. Do I need to work this course along with "Character Based Story Structure," or will I get what I need by working this course on its own?
This course is designed to work alongside Character Based Story Structure or on its own—its up to you! Character Based Story Structure is my most comprehensive course, one that walks you through every step in my core methodology, from the very beginning all the way through your final polished draft. That course also goes deep into the creative process, showing you how to create a creative habit, kick "writer's block" and procrastination for good, manage your inner critic, and massively uplevel your productivity as a creator. Character Based Story Structure for Episodics is designed to work best in tandem with the comprehensive course, giving you the added information and variations necessary to apply the methodology to ongoing story. I recommend working them together for maximum impact.
But I also designed the Episodics course to work great on its own! In this course, you'll get the basic download of the core concepts in Character Based Story Structure—enough to apply them to your serialized work. Especially if you're already a working writer, but just want to branch out into the unique challenges of TV and webseries, this course might be great for you on its own! It's designed to work either way.
I'm a working TV writer, and I'm already familiar with basic formats for TV. Do I really need the information in this course, or will it double what I've already learned on the job?
While I've included a comprehensive overview of current formats in the TV landscape, this course is not primarily an "Intro to TV"—and absolutely, it's suited for experienced, working television writers and web creators. The methodologies in this course are unique and profound, and have changed the writing lives of my clients who are already showrunners, EPs, staff writers, and funded web creators. My Character Based Story Structure and Character Ecosystems methodologies articulate deep principles at the root of all impactful storytelling, principles that haven't been articulated in this way anywhere else—including in the story "bibles" that are out there in Hollywood. These methodologies will give you tools to marry character development with story structure in ways that will unlock your ability to plot, world-build, and create narrative tension while keeping your writing deeply grounded in character.
I've never tried my hand at any kind of episodic storytelling—not for television or the web. Do I need some kind of primer before jumping into this course?
All my courses deal in deep story principles that are accessible to advanced professional writers, absolute beginners, and everyone in between. This course starts with an immersive orientation to episodic forms, and I've designed the course to give you the "lay of the land," with references to well-known TV shows that illustrate the principles I'm talking about. However, if you're new(ish) to writing or to working in scripted forms, I recommend working this course alongside Character Based Story Structure. You'll get a completely comprehensive methodology if you do both courses together.
What do I need to start this course? Do I already have to have a pilot, a pitch deck, or a "show bible"?
Not at all. In fact, if you have those things, this course will ask you to go back and take another look at those materials, helping you deepen and build them out into a truly solid foundation that can give rise to multiple seasons of story. To do the assignments for the course, you'll need to start with a show idea. That's it. In any stage of development—even if it's just a notion.
I'm a busy [insert job title here]/I have kids/I'm in school; what happens if things get busy and I fall off the program?
Life happens. And most creators have picked up and put down their projects more times than they can count. In fact, sometimes that downtime is great for the project—allowing things to "marinate" and giving you a chance to return with a different perspective. Once you buy the program, you have lifetime access, so if you fall off, just pick it back up when you can. It'll be there waiting for you.
I want to create a serialized project, but I'm totally outside Hollywood and don't know anyone in the TV business. Is it worth it for me to put in the time?
I'm not gonna lie: breaking into the industry as a TV writer takes time, effort, and work. If you hope to sell a show to a major network, you'll need to pay some dues and build some relationships. But all that work comes after you've learned TV structure, written a killer pilot and have a great pitch for at least one show. And there's no better way to find out whether this work is for you, than to fully develop your show! If you're curious about creating TV, doing this work is the necessary first step, both on a creative level and on an industry level.
And remember: you don't have to break in to the TV business in order to create incredible serialized storytelling. Any creator can make and distribute a fantastic web series, totally independently—you don't need anyone to buy your show to make it. If you're creating for the web, you don't have to hew as strictly to TV formats, and you'll probably want to make shorter episodes in order to be able to raise your budget independently—but the principles at work in the creation of your show are the same.
"Jessica is incredibly smart and insightful. She is whip-smart and asks all the right questions, and has helped me develop plays, screenplays, and TV pilots. She has a way of getting to the heart of whatever I am working on to help me pull forth the strongest, most interesting parts. . . She always pushes me to probe deeper. Honest, funny, brilliant. . . she is, quite simply, the best."
-Ted Malawer, staff writer, NBC's RISE, Playwriting Fellow at the Juilliard School, author
(several novels with Random House, Penguin and Running Press)